I'm currently sitting *without* AC, dreaming about a tropical vacation somewhere. While I can't quite jetset to the Bahamas right now, I can do some online shopping and share my favorite summertime // vacation finds with you.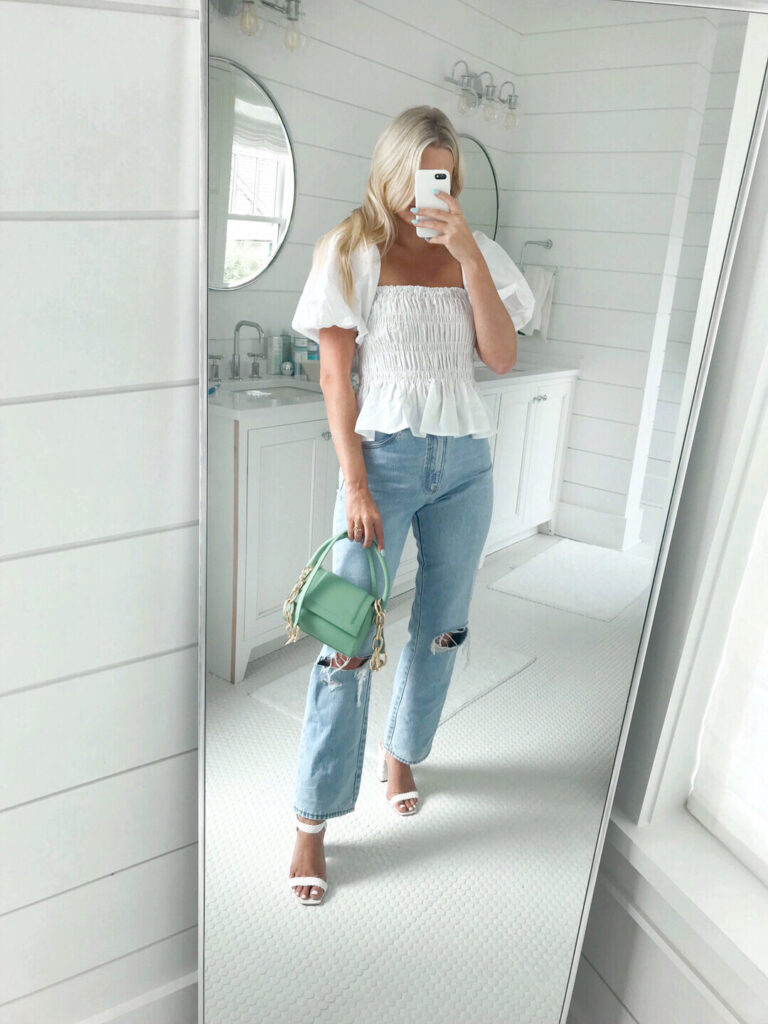 It's not summer without cutoff denim shorts, am I right?! This year I'm into a slightly longer cut than years past, and there are tons of styles and prices available to browse on Shopbop. 

You've gotta have a cute top to go with your cutoffs, so here are a few of my favorites! 

In this crazy heat, I usually want to throw on something breezy and not think twice! So, most days, sundresses are it. 

I'm all about beachy, woven textures when it comes to bags for summertime. Anything raffia, rattan, cane, etc. 

Top off your new summer look with the most fun part of any outfit…shoes, hats + jewelry! 

What styles, trends and brands are you loving this summer? Let me know in the comments below! Xx